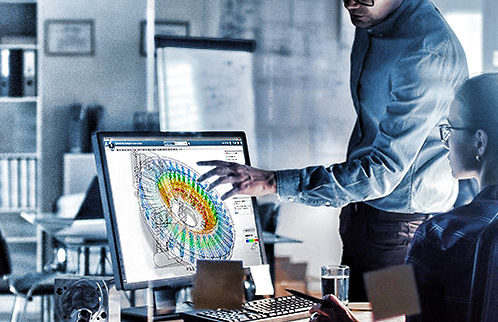 The latest standard focuses on processes and customer satisfaction rather than procedures alone, the emphasis being customer satisfaction, process management, measurement and continual improvement. Control of the effectiveness of the Quality Management System is crucial to the business and its customers, that is why it is periodically audited by both internal and external supervisors.
Our Quality Assurance procedures and processes act as a governing guide to actions needed to make sure quality is not compromised and is maintained. We are committed to making continual improvement of its procedures and its processes to improve quality of its products and services.

Our products are expected to reach the maximum possible service life. With this in mind, we are committed to using components of the highest quality, made exclusively of age-resistant materials.
Thermal management therefore poses a major challenge during the development process of our luminaires. In addition to the use of high-quality components, we have taken constructive measures to ensure optimum temperature conditions inside the luminaires.
At the same time, electronic protective devices help to prevent the individual components from overheating. We have taken a decidedly conservative approach to temperature control in our luminaires so values remain far below the maximum temperatures for LED modules.
Our LED modules are designed for a service life of at least 50,000 operating hours. Depending on the ambient temperature, however, these values may be significantly higher.