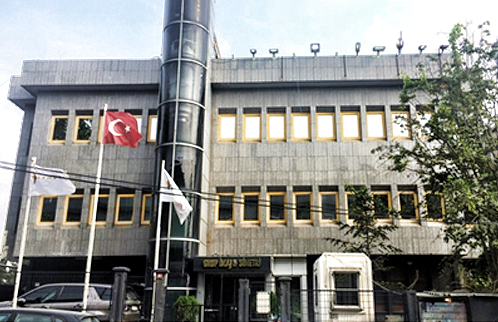 Grup İmaj Aydınlatma (Grup İmaj Lighting) is one of the leading companies in the lighting industry, providing outdoor lighting solutions since 1996. Since the day it was founded, continuing to illuminate our roads with its customer-oriented production, constantly developing, changing and dynamic structure, Grup İmaj Aydınlatma (Grup İmaj Lighting) is among the largest suppliers of TEDAŞ with its annual production capacity of 1.000.000 conventional road lighting fixtures with our Symetry Point brand. In addition, we export to over 30 countries, mainly Italy and Germany. We realize LED transformations with our partner company.
Our product, specially designed for Istanbul Airport, the largest Airport project in Europe, provides solutions for environment, road, viaduct, outdoor parking lot and tunnel lighting.
As a Turkish brand, our company exports its domestic products to many countries of the world, especially Europe, with its international certificates. Our company, which offers technical consultancy and project consultancy to its business partners, produces in 2 different factories with its professional management team, 10-person Research & Development team and approximately 200 staff.
Grup İmaj Aydınlatma (Grup İmaj Lighting) is an R&D oriented Technology Company that produces solutions where the total cost of customers will be the lowest and offers "problem-free" to its customers thanks to its fast service.